The UCHV Research Film Studio offers an opportunity for Princeton University students (Campus Productions) and faculty (Local Spirit Initiative) to develop their research ideas through short films as well as other publications of immersive and mixed media and supports the students' coursework for Kiss's studio classes. The Research Film Studio regularly invites award-winning film directors for the Princeton students and professors to learn about the art of filmmaking.
ngelus Novus - Venice Biennale
TIME, SPACE, EXISTENCE EXHIBITION​
Palazzo Mora, Venice, Italy
May 20 to November 26, 2023
– Free to the Public –
Inspired by Brunelleschi's dome of the Santa Maria del Fiore and Klee's artwork Angelus Novus, the Form Finding Lab and the UCHV Research Film Studio of Princeton University, together with architects and engineers at Skidmore, Owings & Merrill (SOM), present an exhibition that explores new possibilities for the self-balancing vault—a construction method that has enabled centuries of architectural innovation. In the garden of Palazzo Mora, the Angelus Novus Collaborative displays a self-balancing masonry vault constructed using augmented reality (AR), and a digital film-fresco that is viewable in two ways: on an LED panel, and on the vault itself via an interactive AR application.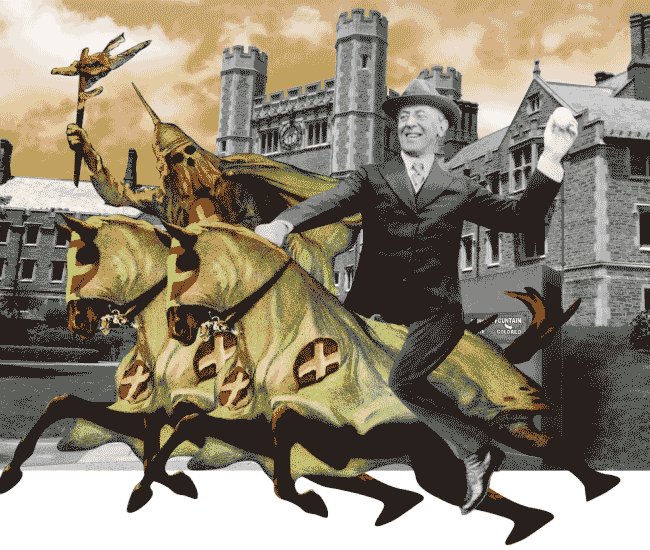 Campus Productions is the student chapter of the Research Film Studio that grew out of an extracurricular filmmaking workshop co-taught by the award-winning director, Bence Fliegauf and Princeton professor, Erika Kiss in the fall of 2019.
In 2018, Erika Kiss, Sigrid Adriaenssens, Chris Tully and John Higgins launched a faculty initiative in Princeton University that recognizes the increasing importance and opportunities of sensory learning, research and teaching through film and digital media. The Local Spirit faculty group shows that research films are a new apt way to disseminate scientific, technological and scholarly discoveries.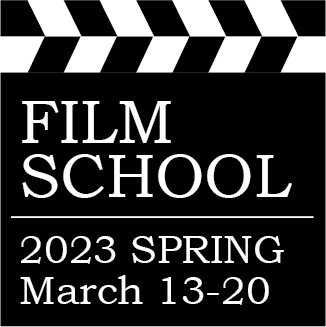 The UCHV Research Film Studio launches its first intensive Film School in the spring of 2023. The week-long daily workshops will take place in Princeton University from March 13 to March 20 in the spring break. Our guest professor, Gyula Gazdag will prepare the Research Film Studio's first collective student film, The Curious Adventures of William Monroe Trotter for production. The school will close on Monday, March 20th with a public conversation between Gyula Gazdag and Erika Kiss entitled Research and Filmmaking. All Princeton University undergraduates are eligible to apply.
Filmmaking is a mural art made for screens. Due to the contemporary ubiquity of screens, our physical environment is increasingly eclipsed in the human experience. Yet vernacular filmmaking does not simply replace our physical nature, rather lets it emerge just as terroir wines reveal the natural environmental factors of winemaking without industrial tempering. Less industrial, more poetic film production can teach us a more mindful and empathetic relation to our environment that fundamentally challenges the binary opposition between environment and self. Together with guest professors and filmmakers, we will study the interface of environmental and film studies through examples from masterpieces of cinema and our own short research film exercises.
The pandemic brought a total disruption to traditional film production, distribution, curation and canonization. Could this disruption be turned into a creative subversion of the strong industrial and commercial aspect of American filmmaking? The formation of the American film canon is an ongoing struggle between civil rights activism and a Jim Crow system of representation. The responsibility of film studies is to assist this creative struggle with sophisticated and openminded film curation and canon formation. With a readiness to be inspired by the unfamiliar from systemically injured and overlooked groups, this studio course will give students the opportunity to practice these virtues by curating brand new films, some not yet distributed, as well as unacknowledged, undistributed classics.
This course uncovers the roots of racial injustice in Hollywood; the secret, but cardinal role Woodrow Wilson played in the production and distribution of D. W. Griffith's The Birth of a Nation that led directly to the rebirth of the KKK and increased violence against Afro-Americans; and William Monroe Trotter's fight against the state propaganda film. Wilson's policy of segregation was adapted by Hollywood as a self-censoring industry regulation of representation. Black people could only appear on screen as subservient and marginal characters, never as equals, partners or leaders. This code, Wilson's legacy, has become second nature to Hollywood. Digital Chrestomathy of Cinematic Iconography. More information will soon be available
The Film Forum started in the fall of 2005. It is dedicated to the discussion of films that not only delight us in the spectacular ways cinema most naturally does but also leave us puzzled, challenged, unsettled, or even irritated. The films we show cry out for discussion and have afforded us on many Monday nights with the pleasure of intelligent and passionate conversation. The Film Forum provides a great opportunity to witness the intellectual talent of Princeton in action and, moreover, to engage with it.