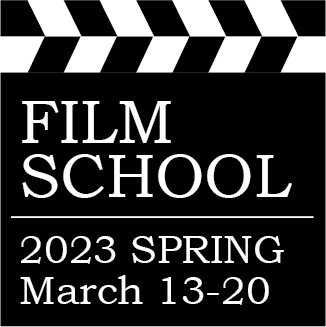 The UCHV Research Film Studio launches its first intensive Film School in the spring of 2023. The week-long daily workshops will take place in Princeton University from March 13 to March 20 in the spring break. Our guest professor, Gyula Gazdag will prepare the Research Film Studio's first collective student film, The Curious Adventures of William Monroe Trotter for production. The school will close on Monday, March 20th with a public conversation between Gyula Gazdag and Erika Kiss entitled Research and Filmmaking. All Princeton University undergraduates are eligible to apply.
Submit a sample dialog based on the minutes of the White House meeting between Wilson and Trotter that you may download from here. Study the Hidden History of Hollywood course website and the production book to understand what the historical meeting was about.
Choose a characteristic style or genre for your dialogue: it may be satirical, or comedic, or existentialist, or absurd, or tragic, or melodramatic, or a thriller, or horror.
Submit photos taken of interior and exterior locations relevant to the 1914 story that takes place in Washington DC. The images can be fragmented, archival or taken by you and should not contain elements that are anachronistic. The best practice is to scout locations on the Princeton campus that can be used for the film: e.g. photograph a white column or an adequate room that can be used for a White House scene, or exteriors and interiors that can be used for a DC building. The images are supposed to serve both as historical references and as mood boards. The photographs you take may have a recognizable style: gothic, super realist, dreamy, surreal etc..
Please indicate your wish to attend as soon as possible by writing to Kim Girman to expect your submission. Applications will be evaluated in the order they are received until February 28.
Gyula Gazdag
UCLA/Sundance Institute
Professor/Artistic Director
An accomplished award-winning filmmaker in his own right and seasoned theater director, Hungarian-born professor Gyula Gazdag is the director's director. For more than 20 years at UCLA, as well as 14 serving as artistic director of the Sundance Institute's Directors Lab, he has encouraged his graduate students to find their own cinematic language, rather than imposing his viewpoint.
"I ask a lot of questions because I believe that's the way to approach filmmaking," says Gazdag, who also mentors at Amsterdam's Binger Filmlab.
UCLA's graduate film program is very much a hands-on experience, explains Gazdag, as students are required to produce and direct three short films during their residency, including raising funds for production. Unlike some graduate film school programs, UCLA students own their films.
Gazdag works closely with students and often mentors those with thesis films for more than a year. "While there are certain elements of the craft that can be taught, what I would like to achieve — what I consider a success — is if I can figure out together with a student what aspect of that individual's talent needs to be honed," he notes. "I try to figure out how to get the best of their talent."
Some students even continue to consult with him as their careers progress.
— Kathy A. McDonald
In the 1990s, Gyula Gazdag served as head of the film and television department in the Hungarian Academy of Drama, Film, and Television. From 1993 to 2015, he was a professor at the University of California, Los Angeles's School of Theater, Film, and Television. There he was instrumental in creating a new production program. Gazdag has served as the Artistic Director of the Sundance Director's Lab since 1997; he has been a creative advisor at the Maurits Binger Film Institute, in Amsterdam, since 2002, and at the Script Station of the Berlinale Talents since 2006.
Gyula Gazdag is a director of film, theatre, and television productions. His numerous feature films include A Hungarian Fairy Tale (1987), which won the Special Jury Prize at the Locarno Film Festival and was named one of the year's Ten Best Films by the Village Voice and Best Feature Film by the Hungarian Film Critics Awards. A Hungarian Fairy Tale screened at twenty film festivals worldwide, including the Directors' Fortnight at Cannes. His other films include Stand Off (1989), which won a Special Jury Prize at the San Sebastián International Film Festival; Lost Illusions (1983), named Best Screenplay by Hungarian Film Week; and The Whistling Cobblestone (1971), named Best First Feature by the Hungarian Film Critics Awards. His documentaries include A Poet on the Lower East Side: A Docu-Diary on Allen Ginsberg (1997), Hungarian Chronicles (1991), Berlinale Forum entrant Package Tour (1985), The Banquet (1982), and The Resolution (1972), named one of the best 100 documentaries of all time by the International Documentary Association. For the stage, he has directed Candide, The Bald Soprano, The Abduction from the Seraglio, The Tempest, Tom Jones, and The Hothouse, among others.